We have studied movement patterns extensively with Functional Movement Systems.

Functional Movement Screenings
Athletic Foundations believes a movement screening for all potential clients is a significant part of developing a safe and effective fitness or athletic program. We have studied movement patterns extensively with Functional Movement Systems and use 7 specific movement patterns in a joint-by-joint approach to assess each client's mobility and stability. This information is then analyzed by our FMS Certified Coaches to develop corrective exercises and strategies specific to the client. These exercises are then incorporated into one of our training systems to provide a truly personalized approach to physical training.
Correction of dysfunctional movement before "load" is introduced

Progressions and Regressions of every exercise to meet your needs

Corrective exercises and special emphasis on muscular imbalance

Reduce pain due to working at desk or physically demanding jobs

Special considerations for athletic performance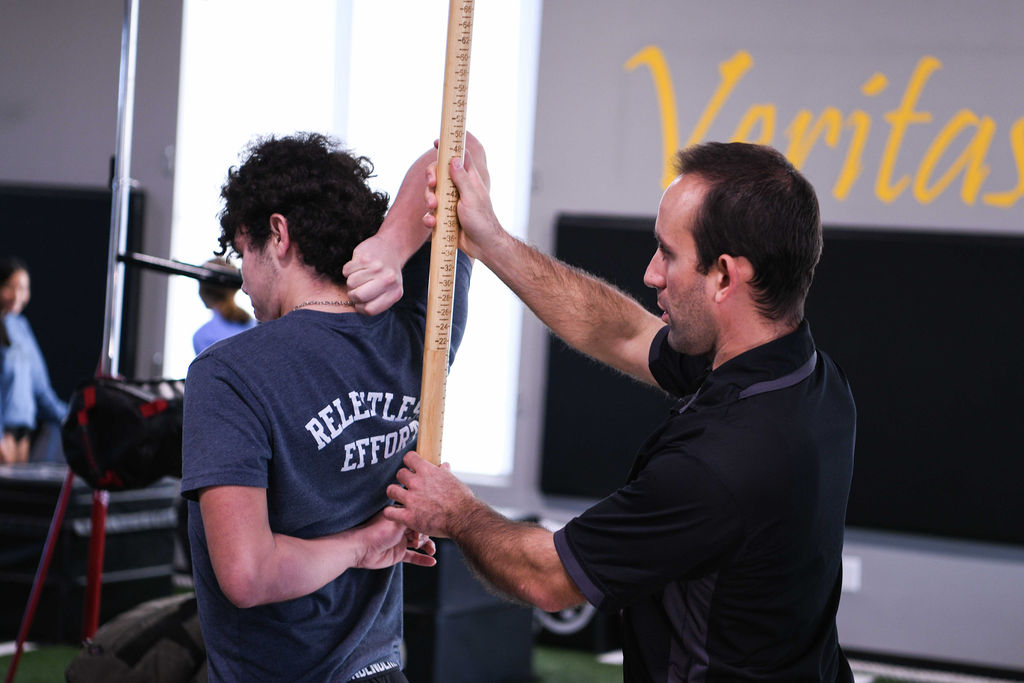 Coach Mike assessing a client.
Why Athletic Foundations is right for me…
Mick has demonstrated to me his drive, passion and knowledge that could enable any athlete to reach their maximum potential. His program methods and ability to adjust his coaching style help athletes excel. The evaluating of the athletes' movements, that Mick does, is key to being able to increase performance and lessen the chance for injury.  Mick individualizes each athlete's program based on the wants of the athlete and the needs in their particular sport. Anyone looking for that winning edge could find it at Athletic Foundations.
– Derrick "Rick" Jenkins, MA, CSCS, RSCC, SCCC, USAW, TPI University of Texas San Antonio, Associate Director of Strength and Conditioning